An Abbreviated History of St. Luke Missionary Baptist Church
In May 1931, seven spiritual people met for a prayer service. From this service, St. Luke Missionary Baptist Church was born. Among the attendees was Rev. David V. Revere, and he was called to be the first pastor. After meeting at various sites, the church purchased its first edifice in 1937 at Western Avenue (now James H. McGhee Boulevard) and Elwood Street. Ten years later (1947), the church purchased a larger edifice at Lakeview Avenue and Clifton Drive. The church continued to grow and constructed an addition to that edifice in 1953, costing $70,000.
Throughout the years, St. Luke has had many sons to go into the ministry to shepherds of their own flock. Under Rev. Revere were: the late Rev. Roger Heath, the late Rev. William Piner, the late Rev. George W. Brown, and the late Rev. Morris Smyth. Under Rev Walker were: Rev. David Marks, Rev. Phillip Pashal, Rev. Orville Littlejohn, Rev. Jeffery Thomas, and Rev. Ashton G. Allen. Likewise, St. Luke had had numerous associate ministers. After Rev. Revere's death in October 1968 (having served for 37 years), St. Luke again called and installed one of its associate ministers as pastor – Rev. Sylvester Walker – in March 1969. Under his leadership many things were accomplished. Among them was the vision to build a new edifice. The groundbreaking ceremony was held on November 21, 1999, at 2262 N. Gettysburg Avenue, and construction began in the spring of 2001 for a $3.5 million edifice. And on July 21, 2002, St. Luke caravaned to its new site for the dedication service. The new edifice is equipped with the following: over 26,000 square feet, sanctuary seating 900+, choir seating 100+, Sylvester Walker Fellowship Hall seating 300+, 10 educational rooms. David Revere Chapel, administrative offices, commercial kitchen, and a large vestibule.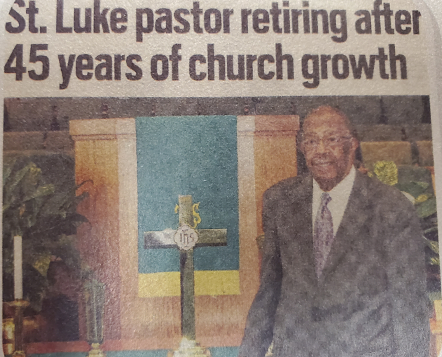 A dedication ceremony was held on July 18, 2004, to dedicate the cornerstone for the new edifice, naming of both the Rev. David V. Revere Chapel and the Sylvester Walker Fellowship Hall, and unveiling of photographs of Reverends Revere and Walker. Rev. Walker retired on October 31, 2014, after 45 years of dedicated service. He was called home to be with the Lord on July 14, 2015. After his death, Rev. Renard D. Allen, Jr., Was called on October 1, 2016 and installed as pastor on March 5, 2017.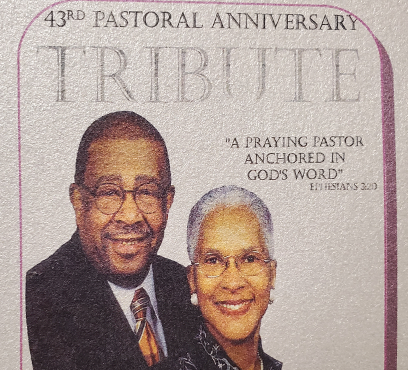 Under Rev. Allen, St. Luke continues to experience phenomenal growth per his "Vision 20/20". Nearly 250 new members and nearly 100 baptisms in four years. St. Luke's new motto is: "A ministry for People on the Grow." We are a thriving church with a praying congregation that works to save and serve the needs of the community. God is given all the glory as we engage in what Pastor Allen calls "history-making and history-shaping" ministry.
To highlight some firsts: The first black church in Dayton to open its doors to provide facilities for a civil rights meeting + the first black church in Dayton to provide a bus ministry to transport members to and from church services + the first black church in Dayton to organize an all male chorus + the first black church in Dayton to have a radio broadcast + the first black church in Dayton to entertain the Northwestern Ohio Baptist Association + the first black church in Dayton with a membership of over a 1000 to select leader from within the congregation + and the only black church in Dayton to have had only three pastors in its 87 year history.
Church Location
2262 N. Gettysburg Avenue Dayton, OH 45406
Service Times
Worship Service – Sundays – 10:45 am
Bible Study – Wednesdays – 12 Noon & 6:30 pm