Star of TV series, 'The Verdict with Judge Hatchett,' coming to Dayton to inspire many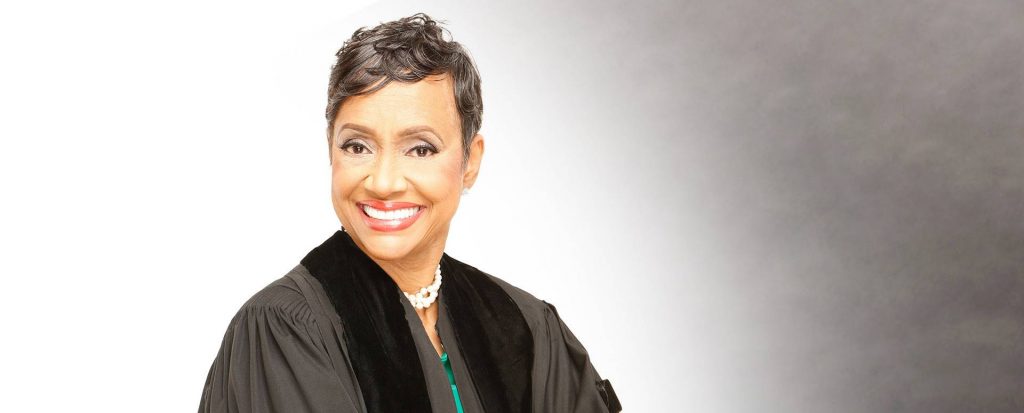 Her two-time Emmy-nominated show, "The Verdict", may have been a platform for life lessons learned the hard way. However, Judge Glenda  Hatchett isn't coming to Dayton to serve justice. She's coming to inspire.
A TV personality, legal scholar and author, Hatchett is coming to St. Luke Missionary Baptist Church at  10:45 a.m. on Sunday, July 22, as the guest speaker at the church's Women's Day Service. The celebrity visit, which has been in the works for almost a year, is open to the public "to hear her powerful message," according to a press release.
In 2012, during a service at Third Baptist Church in San Francisco where St. Luke's pastor, the Rev. Renard D. Allen Jr., was then working, Judge Hatchett left a lasting impact. As soon as he began work at St. Luke, he knew he wanted her to leave the same impact on his new congregation.
"She really can't be put in a box," the Rev. Allen said. "It's her presence — she's dignified, yet down to earth. She's classy, but comfortable. She's highly intelligent and yet, very personable … That's what I remembered. She just inspired."
Church Location
2262 N. Gettysburg Avenue Dayton, OH 45406
Service Times
Worship Service – Sundays – 10:45 am
Bible Study – Wednesdays – 12 Noon & 6:30 pm